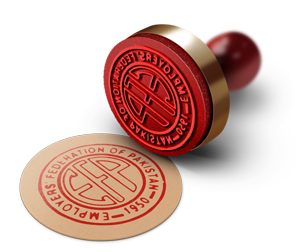 EFP is a constituent body of International Labour Organisation (ILO) and a member of International Organisation of Employers (IOE), Geneva.
EFP deals with soft areas of a business like HRM, IR and Labour Management, OSH and E, General safety and Hazardous, CSR, Legal Services and financial Management. The EFP is a constitutional body to meet the requirements of ILO, United Nations Agency.
There are numerous advantages for employers (meaning any business concerned having industry, services, Banking and trade activities) at the very nominal cost being a member of EFP.