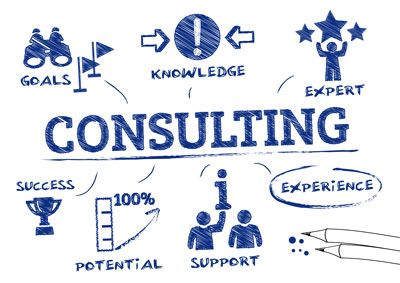 The Advisory and Consultancy Services on labor matters by EFP started in January 2000. Many Organizations are already availing our services and finding it useful. The decision to start this service was based on the Federation's belief that most of our members may not have in-house facility for the purpose or may find it difficult to approach advocates of high standing having expertise in the Industrial Relations.
EFP over a period of time have observed that lack of complete understanding of the labor issues generally resulted not only in lengthy and expensive litigation but at the same time created strained Management-Labor relations and thus, adversely effected productivity of the enterprises.
We strongly believe the cause of such problems mainly lies in not fully comprehending the Industrial Relations issues. To overcome such problems, EFP Advisory & Consultancy Services are of immense help & assistance to our members. Our Advisory Service is more geared towards small & medium enterprises but equally useful for national and multinational companies as they can always obtain a second opinion from EFP, if the need so arises. All inquiries in this regard may be directed to legal cell at EFP Secretariat.
SERVICES ON RETAINER-SHIP BASIS
Members may avail unlimited advisory & consultancy services on all aspects of the labor laws on retainer ship basis. The agreement shall be for one year, extendable on year-to-year basis
Client may obtain oral or written advice. This includes advice on terms of appointment, disciplinary action, termination from service, social benefits, old age benefits etc. Retainer ship Fee is on pro-rata basis depending on the number of employees.
| | |
| --- | --- |
| No. of Employees | Retainership* Fee Per annum |
| from 20 to 100 | Rs.24,000/- |
| from 101 to 200 | Rs.30,000/- |
| from 201 to 350 | Rs.36,000/- |
| from 351 to 500 | Rs.42,000/- |
| from 501 and above | Rs.60,000/- |
Note: 10% discount on advance payment for one year.
The above services can also be availed on Case-to-Case basis. Fee for such service will be charged @ Rs.5,000/= per inquiry/query.
DRAFTING / VETTING OF DOCUMENTS
*     Drafting and vetting of draft settlements/agreements relating to industrial disputes.
     **   Drafting/Vetting of Inquiry Reports.
     *** Drafting/Vetting of other documents relating to labour matters.
| | | |
| --- | --- | --- |
| Documents | Members with Retainership | For Others |
| *Drafting/Vetting | *Rs.20,000/- | *Rs.25,000/- |
| **Drafting/Vetting | **Rs.12,000/- | **Rs.15,000/- |
| ***Drafting/Vetting | ***Rs.12,000/- | ***Rs.15,000/- |
PROVISION OF COURT DECISIONS / JUDGEMENTS
The Federation has developed a Database, which contains decisions/judgments by Pakistani courts on labor related matters of the last 50 years. Some important judgments of Indian and other judiciaries are also available in the Database.
Members may obtain decisions/judgments on a particular subject for their own or legal advisor's benefit.
| | | |
| --- | --- | --- |
| Documents | Members with Retainership | For Others |
| Single Judgment up to 5 page | Rs.200 | Rs.250 |
| For additional pages | Rs.20/Page | Rs.30/Page |
| Upto 5 Judgments (Max.25 pages) | Rs.1,000 | Rs.1,500 |
| For additional pages | Rs.20/Page | Rs.30/Page |
Note: For explanations/interpretations of Court Judgments please refer to Advisory & Consultancy charges, Para – 1.
CONSULTANCY ON CONTRACT LABOUR, HR POLICY, JOB DESCRIPTION & PERFORMANCE APPRAISAL
Consultancy on the above subjects is available on case-to-case basis depending on the number of persons employed by the organizations.
Charges on case-to-case basis are negotiable with special consideration for clients having Retainer ship Agreement.
REPRESENTATION IN COURTS / ADVOCACY SERVICES
The Federation has made arrangements to provide service to member organizations for handling cases in Labor Courts or judiciary. This service is restricted to labor cases only. Fresh cases as well as transferred cases are accepted.
Charges to be negotiated.
ASSISTANCE IN HANDLING MATTERS IN LABOUR DEPARTMENT, EOBI, ETC.
On behalf of our Members, matters may be pursued in Labor Departments, EOBI etc., charges negotiable.