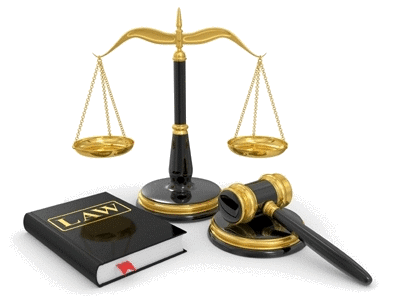 The economic downturn has globally shaken the strongest economies of the world with Pakistan being no exception added with the crisis of power, gas and water which further has increased the cost of doing business thus, making all business entrepreneurs non-competitive in the local market as well as in the international market.
In the above prevailing scenario, EFP thought it appropriate to re-organize its legal cell to enhance its capacity and capability to assist its members to face the challenges in the field of Industrial Relations, implementation of Labour Laws and all its related affairs.
The EFP Legal Cell now consists of a panel of renowned advocates and professionals in the said field added with a help line and e-mail connection round the clock to provide any legal advice instantly to its members followed by a written response in case a written request is received.
PANEL OF LAWYERS
Employers' Federation of Pakistan is pleased to announce the formation of a Legal Cell. A group of renowned and leading lawyers having established expertise in their respective areas constitute this panel.
Their names are:
Justice(R) Shahid Anwar Bajwa
Barrister Haroon Dugal
Advocate Farooq Ghani
Zaheer Minhas Advocate
Rahat Aziz Advocate
Anwar Kashif Mumtaz Advocate
Wasim Hashmi Advocate
Azam Shakeel Advocate
Uzma Zahid Advocate
OBJECTIVES
Provide legal advice to EFP members subscribing to become member of the Legal Cell in the areas of Labour Laws, Income Tax Laws, Sales Tax Laws, Corporate Laws, IPR laws.
To create awareness among business about various laws and the need for legal compliance. EFP will strive on the one hand to promote a culture of legal compliance and on the other hand to protect employers from corruption and high handedness of institutional bureaucracy. Awareness meetings and workshops will be regularly organized by the EFP for this purpose.
To encourage the role of EFP as a conciliator in Labour and Industrial disputes and a mediator for alternate dispute resolution mechanism in legal matters long pending for adjudication. EFP can provide these services to its members, if they so choose through our experts at nominal charges & agreed TOR on case to case basis.
HOW IT WORKS?
Ms. Uzma Zahid, Advocate will coordinate among the panel members to make their services accessible to the EFP members. She will be available in the EFP Secretariat every Wednesday starting from 14th October, 2015 onwards from 3 to 5 p.m. along with the EFP Secretary General for this purpose. All correspondence in the subject matter would however be addressed to the Secretary General of EFP.
The EFP members in the large sector (more than 250 employees), medium sector (between 50-250 employees) and small sector (less than 50 employees) are requested to obtain the membership of the Legal Cell by paying a nominal annual subscription of Rs. 12,000/-, Rs. 8,000/- and Rs. 6,000/- respectively through crossed cheque in favor of "Employers Federation of Pakistan". Membership request letter may kindly be addressed to the EFP on company's letter head indicating the payment as "Membership subscription of Legal Cell" and mailed to the EFP Secretariat along with the Cheque of the applicable amount as mentioned above.
As a special offer, members seeking Legal Cell membership in the months of October and November 2015 will be offered a one-time discount of 10% in all categories.
Only registered members of the Legal Cell will be entitled to free participation in the Legal Awareness meetings and workshops to be held by EFP and free legal advisory services on matters of common interest from the Legal Cell.
For Court Cases, the fee will be agreed and settled on case to case basis between the concerned lawyer(s) and the member company who will be given special consideration / concessions as EFP members. In this event after the TOR is settled between the Lawyer and the Company they both are entitled to deal directly.
Do you seek more information about the Legal Cell and its membership?
Please feel free to contact at fks@efp.org.pk, secretarygeneral@efp.org.pk or call us at 0300-8237979.
We look forward to providing you the best possible legal services / assistance through our Legal Cell timely and at an affordable price.